"As I went walking that ribbon of highway
I saw above me that endless skyway
And saw below me that golden valley
This land was made for you and me" — Woody Guthrie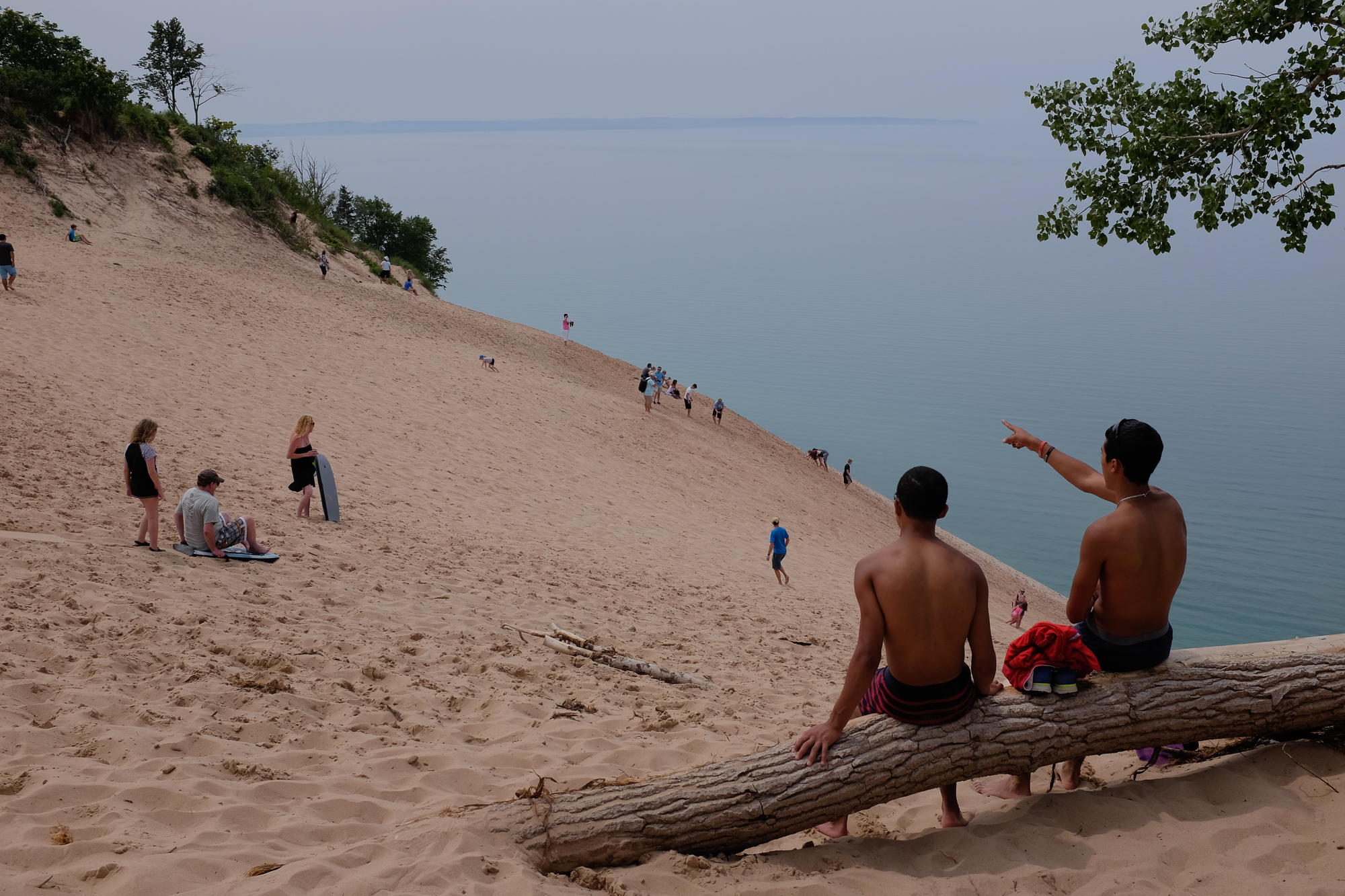 "Louis and Clark" Sleeping Bear Sand Dunes, Michigan.
Mammoth Hot Springs, Yellowstone.
Old Faithful, Yellowstone.
Goldenrod and open prairie, South Dakota.
Native American prayer flags in the breeze at Little Big Horn National Battlefield.
Little Big Horn National Battlefield, Montana. The site where General George Armstrong Custer and his 76th Cavalry were decimated by Arapaho and Cheyenne warriors.
The mass grave on the Pine Ridge Reservation, Wounded Knee, South Dakota. In 1890, hundreds of unarmed Lakota men, women and children were massacred by the U.S. Army there and buried in a shallow mass grave. The soldiers were awarded the Medal of Honor for their actions.
St. Louis, Missouri. The "Gateway to the West."
Canfield Drive, Ferguson Missouri, where Michael Brown was shot to death.
The site where Tupac was killed. Las Vegas, Nevada.
Grocery store in Springdale, Utah
Venetian Casino, Las Vegas.
Yellowstone National Park.
Traffic fatality markers dot the roadsides all across South Dakota. A cluster of markers represents multiple fatalities in one incident.
Mount Rushmore vanished by fog.
The Young Street bridge in Aberdeen Washington, where Kurt Cobain used to hide and sleep and write music as a teenager.
Keystone, South Dakota. Home to Mount Rushmore.
Lincoln Memorial, Washington, D.C.
Wilderness State Park, Michigan.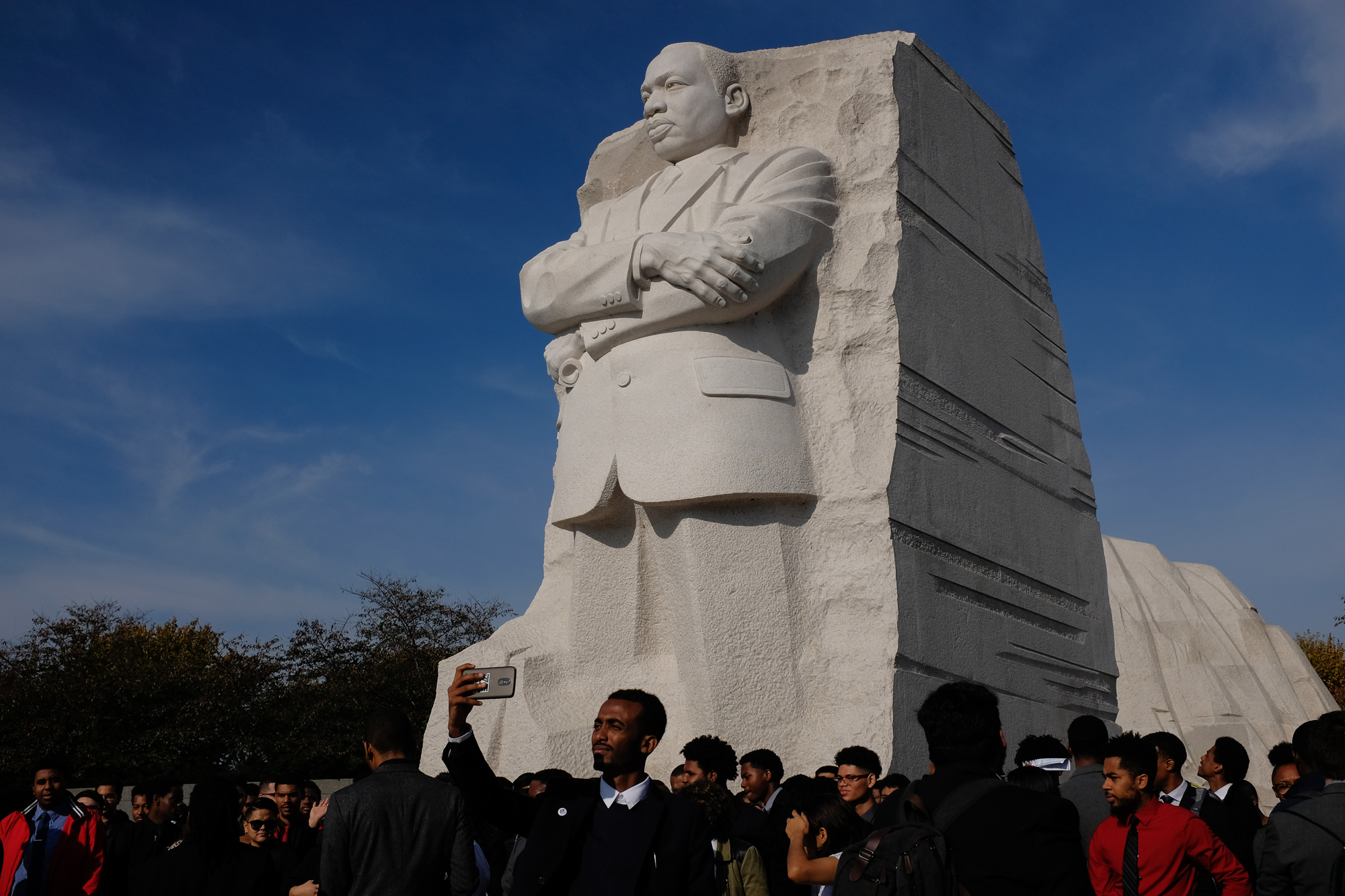 HBCU tour group at the Martin Luther King, Jr. Memorial, Washington, D.C.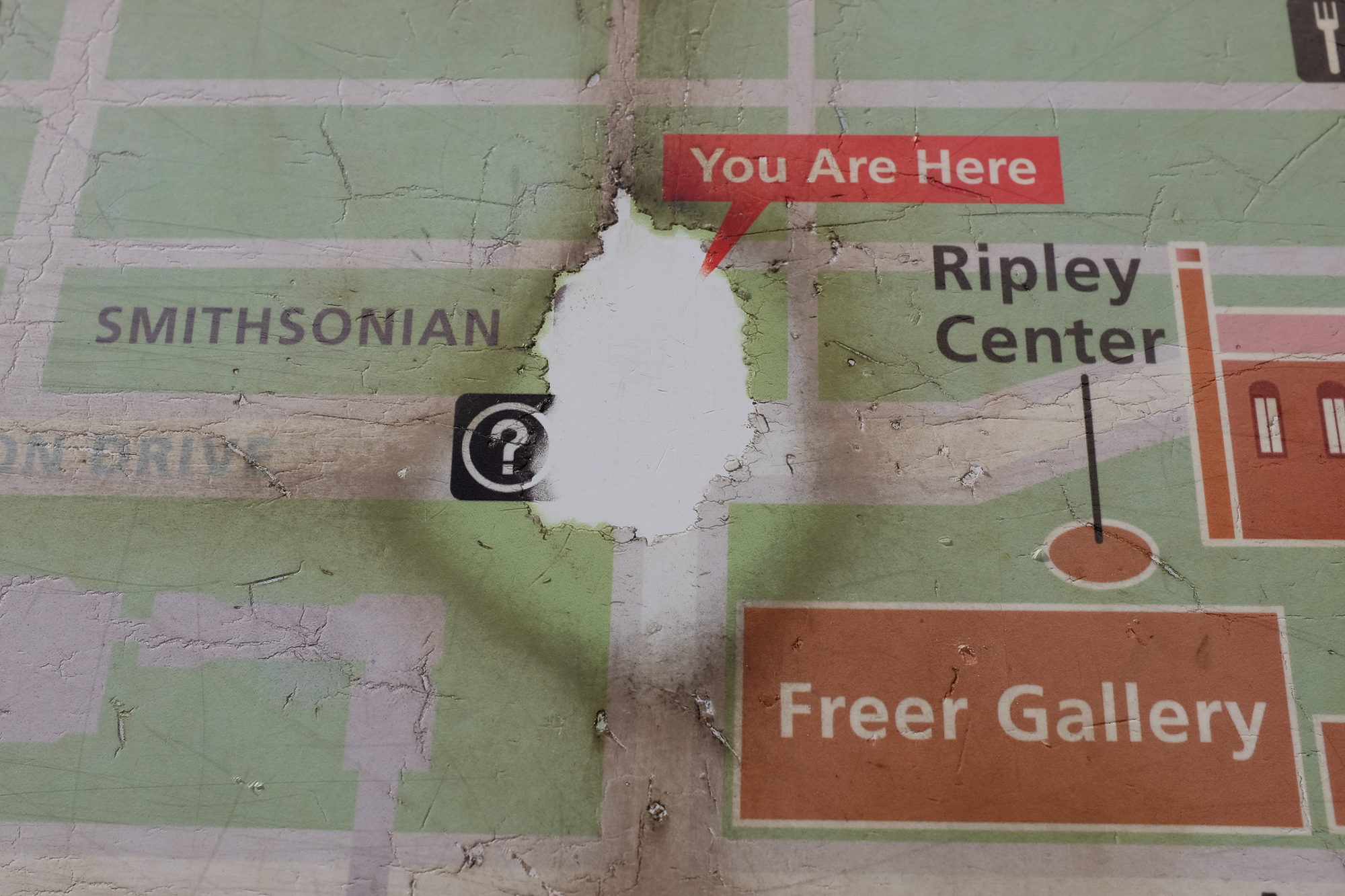 The National Mall, Washington, D.C.
Shanksville, Pa. On the way to the Flight 93 Memorial.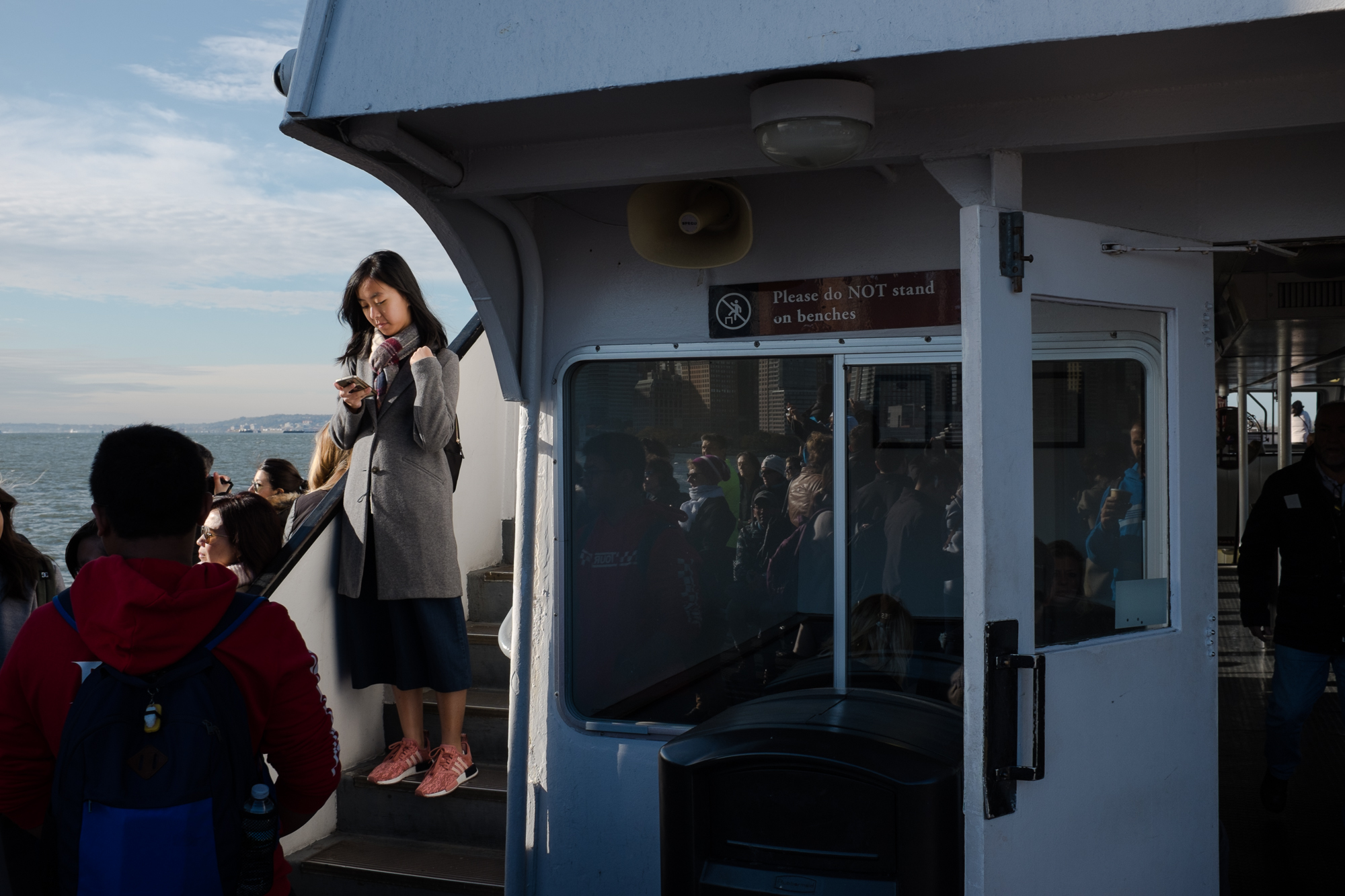 Statue of Liberty and Ellis Island ferry, New York City.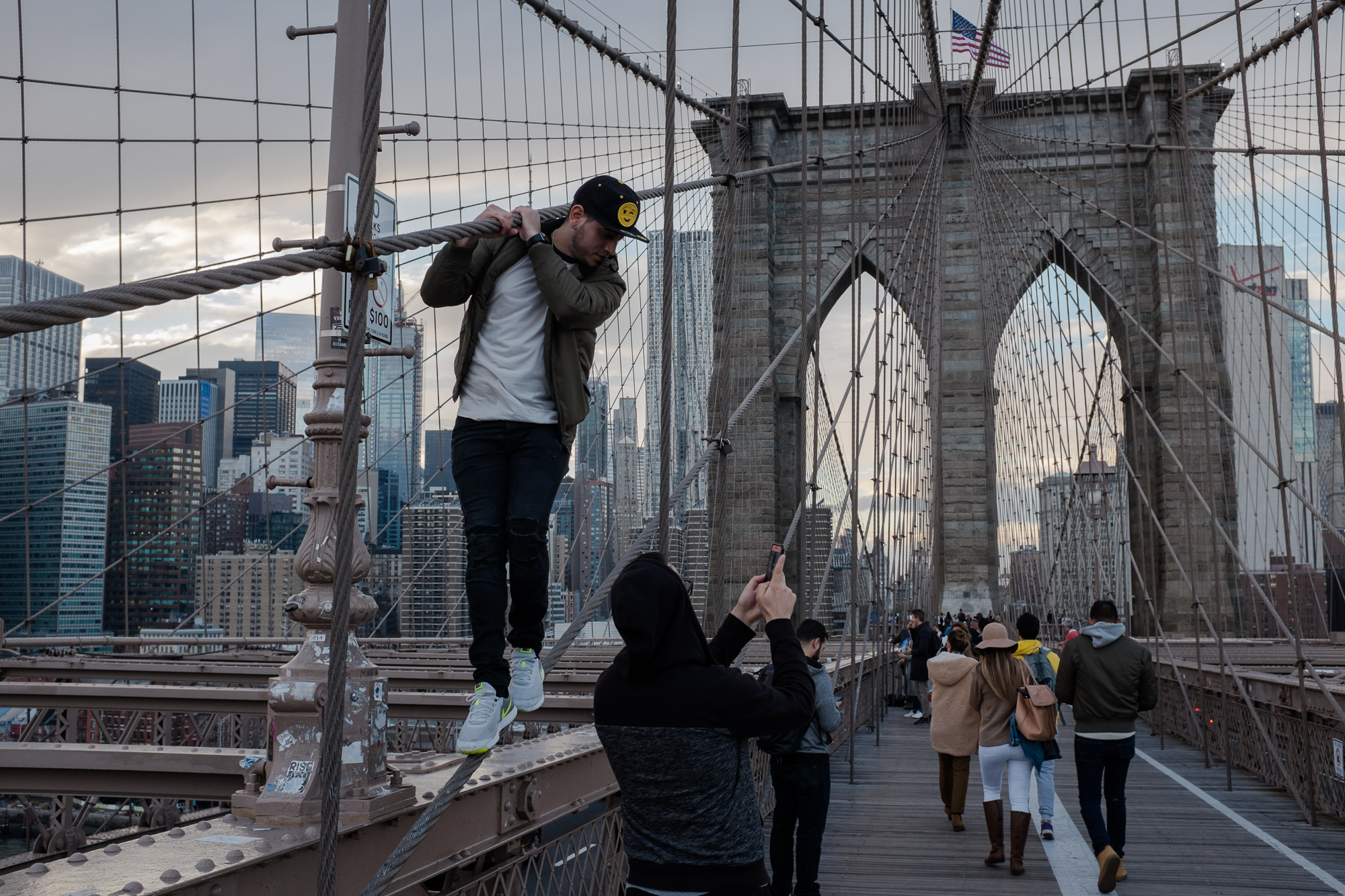 Did you get the photo? Brooklyn Bridge.